Day# ? – Who Knows How Long of No Sex.
Sometimes, there is a dude that comes into our lives, and no matter how incredibly connected or attracted we are to this human being – all the rules of logic, common sense, and ensured mental sanity – state that there is no way in hell you should be with that person – sometimes even in the same room.
Have any of you experienced this?
I have . . . and I am.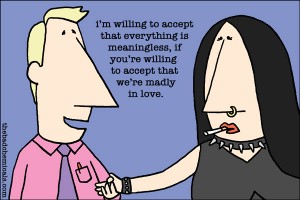 Maybe it is the tug and tow phenomenon also suffered by two magnets – the dance of all that should and absolutely shouldn't be – one always teetering on the other.
I told you guys about my crazy infatuation with one of my friend's younger brothers (Max) sometime back. We shared a few adolescent-like rendezvous that ended in nothing more than a G-rated kiss – concluded by a week or two of me obsessing as to why he chose to disappear from my life.
I can't blame the guy. It is most certain that a specimen of his beauty has a plethora of trim, toned, and tanned sorority girls clawing their way to get a minute by his side.
I would too.  If I was trim, toned, and tan that is – then maybe I'd stand a chance.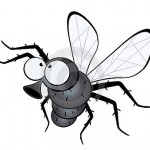 Aside from my obvious attraction to the "forbidden" . . . I can't even understand why I am drawn to this guy.
I've never particularly been attracted to "hot" guys . . .
Most of them (from my experience) are terrible lovers, and have the attention span of a starving gnat . . . their eyes constantly darting in every direction to ensure they don't miss another hot specimen of the opposite sex that may squander by.

But Max is different, and I can't exactly tell you why.
I am sure you are wondering why I am bringing up Max again and why the hell I am rambling on with all this nonsense without divulging any juicy details . . . So . . . I'll get to the point.
Max called me out of the blue the other day.
It was perfect timing as I have honestly been bored out of my mind and more than unimpressed with my match.com dates as of late.
The closest "match" was a dental student who was in his last year of residency at one of the many med schools nearby.
We had an incredible first date:  Expensive steak dinner with a divine indulgence of twice-baked potatoes followed by a couple of glasses of wine over casual conversation in which he – (nearly over tears) confessed that he was in a "bad place" in his life and was not ready for a relationship.
Uhhhhh.  Okay?!? . . . Random  . . .
Needless to say, I gave him a hug at the end of date, wished him luck in his "crisis," and Thank God – he never contacted me again.
But Max, on the other hand did.  And I was admittedly jumping for "yippy" joy when I heard his greek-god-like voice on the other end of the line . . .
He was going to be in my "neck of the woods" he said, and wondered if I wanted to grab a drink . . .
and grab a drink, or two, or three, or four we did.
There was no disingenuous talk of LSATs or law school . . . just the simple objective of partaking in some alcohol.
He offered to pick me up – which I thought was a little weird . . . but I agreed.
He arrived – looking as delicious as ever.  Hair:  effortlessly swept to the side as usual, and this time he sported an extremely hot five-o'clock shadow.
It was speckled in the most perfect way . . . defining every one of his flawless features.
I – on the other hand, had gained a little weight since the last time we saw each other, so I was filled with a host of random and dreadful insecurities – feeling pudgy, old, wrinkly, and the least bit sexy.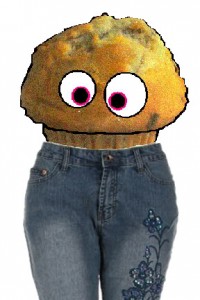 Despite feeling like everything but "hot" when I saw him again, the attraction was dangerously obvious.
Which of course made me feel even more awkward – like a post-pubescent teenager . . . big and small in all the wrong places.  I hated it.
I hated feeling less . . .  Less attractive, less sexy, less confident, less everything than he.  I wasn't used to that feeling and it bothered me – to my (admittedly) control-freak core.
I wondered if he noticed . . . that the confident lawyer he kissed in her Honda CRV about a year ago had all but wilted into an insecure handful of pruny petals – pitifully pining over this "man" that definitely seemed much more like a boy during our last encounter a year ago.
If he did notice, he didn't let it show.
He smiled warmly and gave me a sincere hug – the type shared when upon it's initiation – there's a spontaneous and mutual realization that you actually missed the person you are holding in that moment.  My heart fluttered.
So he took me to a quaint little neighborhood bar – the kind where none of the furniture, artwork, or wait staff had been replaced in 20 years . . . it was cozy and comfortable. I liked it.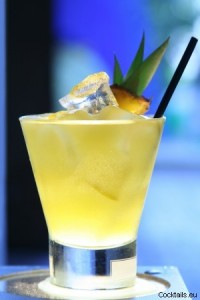 He asked what my drink of choice was . . . "Malibu with pineapple juice" I said.
We talked about almost everything . . . life . . . jobs, family, friends, and even love and how we wish we could find it.
Our conversation was incredibly more mature in nature than I expected from someone who in every way seemed like a man, but nonetheless was ten years my junior – no matter how I tried to slice it.
And then one, or two of glasses of my chosen drink later . . . I found that we were sitting much closer to each other in the booth – than we were originally.
My stomach sank, and then did a few summersaults upon this awareness. I liked him.
I knew I liked him.  But should I? . . . Like him?
The more I looked into his beautiful green eyes, the more I couldn't extinguish that little voice in my head that kept saying . . . "I want him."
I felt foolish for even entertaining the thought.  Here I was obsessed with the possibility that we could share anything more than a few drinks, and this poor guy probably was just bored on a Friday night and happened to stumble upon my name in his cell phone.
But then . . . After a few more drinks of mine and his choice, later . . .
"So you wanna go?" he said . . . looking at me with that irresistible grin that melted me like butter.
His eyes – piercing through me like Superman – who could without a doubt, read my mind.
"Ummmmm . . . sure" I said.
Where were we going?  I didn't know . . . but I was sure about to find out . . .
Stay tuned.
- Lucky