DAY 71:  No Sex
So I have decided to put a temporary pause on my assorted attempts to encourage my boyfriend to want to have sex with me.
My recent efforts have been futile, and I have come to the painful realization that maybe sometimes less is more,  . . .  except when it comes to having sex (of course).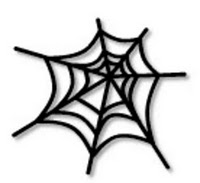 Maybe I am simply a victim of that cursed "self fulfilling prophecy" – my insecurities having so deeply damaged my ego; I have convinced myself that I will die an old woman with (as one of my girlfriends said) cobwebs having completely invaded my vagina.
I try not to let the downward spiral of self pity and cellulite loathing send me into a "I am so disgusting, my boyfriend won't have sex with me" black hole, however my increasingly masochistic obsession with "OK" and "People" Magazine prevents me from seeing myself as anything other than OLD, FAT, and in dire need of a more modern wardrobe.  Damn you Kardashian sisters!
So in the middle of watching a really juicy "train wreck" episode of the "Bachelorette" – (which I refuse to miss by the way) . . . I get a call from my girlfriend Cassie, apologizing profusely for having to interrupt my one and only guilty pleasure to talk to me about something incredibly "important."
"Ugghhhh!  What could possibly be more important than watching one girl be adored, worshipped, and ravished my multiple hot, hunky, and secretly commitment phobic men all at once?"  I ask myself . . .
In a moment of pause, my mind races to assemble a compilation of "important" possibilities: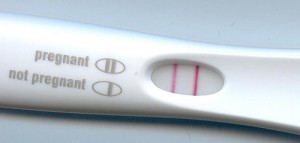 A tumultuous break-up?
A surprise engagement?
or . . .
Unexpected "two stripes" on a pee stick?
All of these things, and only these things can possibly be "important" to Cassie, as she ranks among the craziest of crazy – "boy crazy" women I know.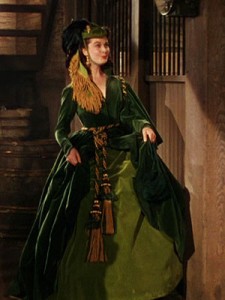 She is the most loving, giving and kind soul you will ever meet – yet in a disconcerting and also somewhat poignant manner, she embodies everything "Scarlett O'Hara" in a "willing to wear a curtain for love"/"damsel in distress"/"destined to have three husbands" kind of way.
You can pretty much assume that whatever Cassie eats, does, and dreams has something to do with a man, and I love her no less for it.  However, her "important" business actually had nothing whatsoever to do with what I expected.
She asked if I could do her a favor and have lunch with her little brother Max, who is a soon-to-be graduate of UCLA – toying with the possibility of going to law school.
I am initially distracted – consumed with the common "I'm getting old" nostalgia; begrudgingly experienced in your 30′s when you wonder whether you were in a coma for ten years as time swiftly passed you by, unaware . . .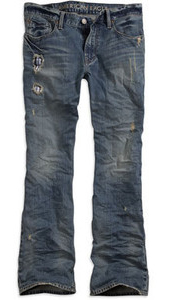 How could Max possibly be graduating from college?
My most recent memories of Max consisted of him as a typical, angst-driven teenager – creeping upon the scary depths of manhood; leaving the proverbial comforts of innocence behind.
He has always been cute – in a" boyish" – 11 years younger – kind of way; possessing a strange, yet intriguingly mysterious demeanor – one that made you wonder what truly hid behind those low-rise jeans and pop culture t-shirts.
Why anyone (including Max) would consider going to law school while in the last year "5,772 lawyers have become unemployed " is beyond me.  However, I am somewhat convinced that it may have something to do with the fact that currently – every near college graduate is willing to take a stab at anything (including a circus career) to deter their inevitable entry into the recession-driven real world.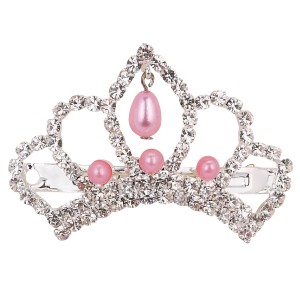 As for me, I was one of those bright-eyed and bushy tailed naive and hopeful tree-huggers in the 90′s; who erroneously thought that somehow practicing law would bring about "world peace" . . . spoken like a true beauty queen of course.
Looking back, I wish I would have entered the real world sooner; foregoing my 60-year law school "mortgage" – ultimately dumping me into an oversaturated market of struggling, underpaid, and unemployed lawyers – now looking for alternative careers.
Nonetheless, I figured I could count it as my good deed for the day, and agreed to the "mentor lunch" with Max – consequently quite popular in L.A.
Mentor lunches usually serve one of three purposes:  1)  A pseudo confirmation that you are doing something worthwhile with your career 2) An excuse for a "long" lunch (to your boss) otherwise known as short lunch + an express mani/pedi in Weho, or 3)  an opportunity to have lunch with a hot young twenty-something who wouldn't otherwise give you the time of day.
My purpose fell into the category of the latter.
So I agreed to meet with Max to see how I could inspire a young formative life, and have a harmless rendezvous with some great eye-candy.
I inputted the "event" on my Blackberry, and it didn't cross my mind for a while.  However as the day neared, I found myself getting unreasonably and ridiculously nervous.
At first I shrugged it off as professional performance anxiety; questioning whether I would measure up to the ball-busting, power infused, successful lawyer he had in mind.
I later realized I had succumbed to the "I'm a thirty-something woman, having lunch with a hot young twenty-something" collage of insecurities.  I started obsessing about what I should wear; teetering between the "I am professional woman who is way past her keg stand days" pantsuit, or the "I may be thirty-something, but I'm still damn desirable and sexy" wrap dress.
Pant suit?  Wrap dress?  Pant Suit?  Wrap Dress?
So when the day came, I found myself performing more-than-usual maintenance.  A little extra blush, heavy on the perfume . . . a little tease of the hair inciting that "just got out of bed" look.
And then with a glance in the mirror, I had to ask myself – "what the hell am I doing?"  Why am I pathetically obsessing about this stupid lunch with a boy, less than a decade past puberty – who probably just wants to know whether I have any good tips for the LSAT?
Could it be my desperate need for approval; feeling less than desirable to my current boyfriend who would rather flip-flop between CNN and NPR than see me naked?
I suppose it could be a minute effort to grasp at self-esteem straws – putting all the eggs of my sexually bruised ego into the basket of "will this particular cub find this particular cougar attractive?"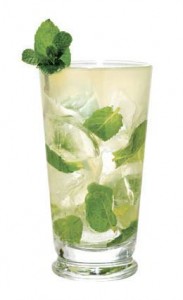 So I showed up at the little café in Weho with my sexy "mock" Diane von Furstenberg black wrap dress and waited . . .
I sipped on a "way too early for lunch" mojito to calm my "old lady" nerves, and just as I was about to order another – there came Max walking through the door . . .
Stay tuned to find out what happened next . . .
-Lucky

Copyright 2010 Converge Entertainment, LLC
Tags: 20-something, 30-something, approval, blush, boyfriend, break-up, cellulite, college, commitment, cougar, cub, dating, desirable, Dialogue, engagement, eye-candy, Frederick's, girl, guilty, Hollywood, hot, hunky, innocence, insecurities, L.A., lingerie, Los Angeles, Lucky Lopez, maintenance, manhood, mani, pedi, perfume, phobic, Pink, pity, pleasure, school, Secret, self, self-esteem, sex, sexually, sexy, thirty-something, twenty-something, vagina, Victoria's Secret, wardrobe