Day 86:  No Sex
So it has been a week since I last saw "Mr. Abercrombie" Max and we shared our way too innocent (for my taste) rendezvous at that cute little French bistro in West Hollywood.
I tried to put the event behind me, knowing that the pursuit of anything further would be an extremely imprudent choice.
However earlier this week, I was surprised to find a piece of college loose leaf paper with Max's phone number written on it – ornately stuffed into a side pocket of my purse.
I kept wondering when he found the opportunity to put it there, and realized it could have been any one of the million times I zoned out – awing at the once perceived as impossible perfection of mankind.
More importantly, I kept wondering why he put it there . . .
Don't get me wrong, I am entirely ecstatic that I now have THE coveted life line to contact Max; pursuing all things impossible, irresponsible, and of course desirable.  However, I can't help but wonder which of his ulterior motives stands at the forefront:  1)  Good recommendation letter?  2)  A guaranteed sugar mamma?  3) A few cheap thrills toying with the fragile ego of an old woman?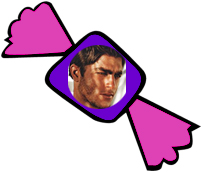 Intermingled with these considerations are images of his luscious strawberry stained lips, his Lightsaber green eyes and his soft "manly man" hands; continuously creeping into my subconscious – despite my intense efforts to suppress them.
I have had to remind myself a number of times that an innocent mentor-lunch with some delicious eye candy is hardly enough ammunition to start tooting my sexually deprived horn.
No.  It would take way too many re-enactments of "Unfaithful" for me to earn that privilege . . .
Nonetheless, I can't help but have an extra little bounce in my step, and a small taste of eye candy "afterglow."
I've even had a few co-workers ask me if I had done something different to my hair? . . .
lost a little weight? . . .
indulged in a little botox? . . .
I have hoped that maybe – somehow – while engaging in my purely fictional cardio-filled fantasies, there was a physical transference of burned calories, and maybe I had lost a few pounds . . .
I even stepped on that damn curse-ed scale in my bathroom – to confirm or refute that possibility, but ummmmm . . .
No such luck.
Curse you damn scale!  Curse you!
Despite the detection of a slight change in my demeanor to the rest of the world, I am apparently the same sexually unappealing woman to my intimately uninterested boyfriend; noticing my "afterglow" no more than he did that little black lacy number, or my failed attempt at a "penis pat."
Our nights continue to conclude in typical sex deficient fashion – a modest low-cal dinner followed by a whole hell of a lot of NPR and CNN, and a whole hell of a little S – E – X.
If I should be so lucky

– my sexual appetite is occasionally appeased by a half-ass foot massage, followed by a friendly "going to bed now" pat on the back.
I must admit, I have engaged in the occasional "face replace" – imagining that it is Max (rather than my current boyfriend) sitting in his favorite spot on the couch – surfing through the news-worthy events of the day.
I mean, if I am going to be "un-seduced" by a man – shouldn't I at least be allowed the cheap thrill of admiring a few sultry muscles, a pair of gorgeous green eyes, and insatiably kissable lips while being sexually deprived?
In either case, I have entertained an assortment of unlikely desired scenarios in my mind over the past week, one of which includes the following:
Max calls me to meet him at some discreet location downtown . . .
I scurry out of my apartment door –
ummmm, no cut that,  let's make that a taxi – it's much sexier  . . .
So I dash hastily out of the taxi . . .
Every bone in my body and every inch of my skin is bleeding sexual prowess – diminished only slightly by my mysterious long black raincoat – concealing nothing but flesh underneath.
When our presence is finally united – we find a long metal staircase somewhere – perfect for breeding erotic echoes in the night.
We devour each other endlessly – partaking in intense calorie burning, tremble inducing, legend-worthy sex.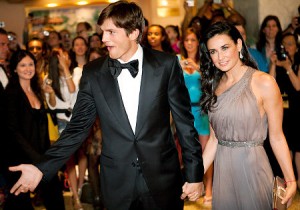 We proceed to build a life together into a successful franchise "ala" Ashton Kutcher and Demi Moore  . .  .
Then and only then would I be justified in leaving my current boyfriend who is otherwise flawless, but just doesn't want to have sex with me.
I know, I know . .. .  don't judge me, I am only human and even sexless humans dream of impossibilities.
I've tortured myself over and over with outlandish scenarios – only to conclude that I couldn't possibly end my relationship with my otherwise perfect beau for the minute prospect of beginning a reckless affair with some kid short of a college degree – with less maturity and (definitely) less stability than Justin Beiber.
I've maintained this mentality quite successfully – shoving any thoughts of staircases, elevators, and other dark and discreet locations out of my head for as long as possible . . .
For like one day . . .
However, I've found that the harder I try, the stronger weakness beckons, and I begin to once again entertain ridiculous "Abercrombie model" thoughts.
In the midst of this weakness, I have pulled out that little piece of loose leaf paper and dialed Max's number – once, or twice . . .
Okay, maybe five times.
But if I've immediately hung up every time, prior to the phone actually dialing, does it still count?
I keep justifying my childish behavior; convincing myself that my motives are purely and entirely professional – and they are . .  . somewhat  . . .
I mean – after all – they do involve
me . . .
him . . .
a desk  . . .
But in all seriousness – what could possibly be wrong with having a young, hot, sexy – yet platonic friend that I'm trying to help get into law school?  We must help those in need . . . it is the Christian thing to do after all . . .
Maybe my boyfriend is just going through a "phase"  . . . In that case, shouldn't I keep myself "entertained" while his levels of raging testosterone are restored?
I mean, would the earth suddenly part if I just called Max and said "I just wanted to see how the law school thing was going . . ."
Yes, I know . . . desperate.
But desperate times call for desperate measures . . .
So one night, when my boyfriend dozed off early on the couch – snoring away into a distant, far away, no-sex land, I snuck into the bedroom and conjured up a little "desperate" courage . . .
I dialed Max's number (again) .  . .
The phone read "dialing" . . .
Then in a split second, I was slapped by cruel reality – realizing what a pathetic woman I am for calling a kid that I share nothing in common with besides our state and zip code.
Just before I had an opportunity to hang up – the phone unfortunately connected.
I hung up immediately, hoping that maybe the connection only succeeded on my end – and he had no knowledge of my ridiculously foolish and impulsive attempt.
Claiming temporary insanity was my only refuge at that point . . .
"He may be Ashton, but you sure as hell are not Demi!" . . .  I kept telling myself.
In the midst of my ego mutilation, my phone rang.
I see the number appear . . . . it's Max.
My heart skips a beat.
I answer.
"This is Lucky" – I uttered as professionally as I could.
Max:  "Ohhhh . . . Hey Lucky! – It's Max . . . did you just call me?"
Me:  "Oh, hi Max!  No . . . actually, I didn't why?"
Max:  Well I just got a call on my phone, and it showed your number . . .
Me:  Oh, I'm sorry, my phone was at the bottom of my purse, and it must have dialed by accident.
(I love that cover-up)
(uncomfortable silence)
Me:  So how are you?
Max:  I'm good.  I was just thinking of you actually . . .
(suppress excitement)
Me:  Really?  Oh that's funny . . .
Max:  Yeah, I was ummmmm looking at several LSAT prep courses and wondering which one I should take.
Me:  Yeah?
Max:  Yeah.
Me:  Well I know of a few . . .
Max:  Yeah, I figured . . .
Me:  If you wanna maybe grab lunch or something, I can give you some suggesstions . . .
(Seriously?  You need a lunch date to talk about LSAT prep courses???   . . .  shut up conscience!)
Max:  That sounds good actually . . .
Me:  Great, let's meet at "Bisous" at 12:00 on Wednesday.
Max:  Awesome.
Me:  Ok, see you there.
Max:  Ciao.
(heart skips a beat)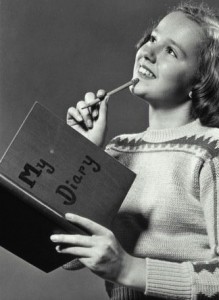 I hung up the phone and held it to my chest the way crush-stricken teenagers did in old 50's movies.
Then I started to wonder how I could miracoulously summon at least a fraction of the sexiness of Diane Lane . . .
-Lucky

Copyright 2010 Converge Entertainment, LLC
Tags: Abercrombie model, afterglow, botox, boyfriend, calories, cheap thrill, crush-stricken, cursed scale, desirable, desperate, devour, discreet, erotic echoes, eye-candy, eyes, foot massage, fragile ego, French bistro, hands, heart, hot, impossibilities, impossible, impulsive, insatiably kissable, intimately, irresponsible, legend worthy, lips, Lucky Lopez, manly-man, no-sex, pathetic, perfection, phone number, pounds, reckless, relationship, sex, sex deficient, sexier, sexiness, sexless, sexual prowess, sexually, sexually deprived, sexy, strawberry stained, sugar mamma, testosterone, tremble inducing, unfaithful, West Hollywood