Day 148:  No Sex
So I had my first meeting with the "reality dude" . . .
to see if he could possibility play any role in my current work-in-progress screenplay.
Forgive me for admitting that I have never managed to shake my bias – of deeming anyone who appears in a show with the word "Real" in the title . . . as anything but.
Although I was initially adverse to the idea of a rendezvous with a reality star . . . I was persuaded by my good friend Mark who thought us meeting could potentially be a win-win situation.
So we met at a quaint, smoke friendly coffee joint in Studio City.
I was "fashionably" late, which ordinarily would have been cool, except that he was unfashionably on-time -
A cooth reminder that this was in fact a "business meeting," even if it was with what I presumed to be a probably fame hungry failed actor . . .
Nonetheless I made a necessary note to self to attempt to exhibit at least some professionalism.
As I glanced around the sea of strangers – I noticed him immediately . . . sitting at a small table in a discreet corner of the outside patio . . .
He looked exactly like he did on TV . . .  better actually . . .
He was obviously blessed with "that face" that Hollywood executives talk about . . . the kind that for some unknown and inexplicable reason – stands out in a crowd.
I walked towards him apologetically . . .
Recognizing that free time for reality stars must be ummmm . . .
minimal – because they are (after all) – really busy trying to promote world peace and "stuff"  . . .
As I approached the table – I took additional note of the gray hoodie he comfortably adorned.
He sported that hoodie, not like most L.A. celebrities and even wanna-be-celebrities do: in an intentionally underdressed, understated "Slim Shady" kinda way;
But rather in a more humble – "it's 65 degrees outside, and I'm relying on this hoodie to keep my ass warm"/Rocky Balboa kinda way.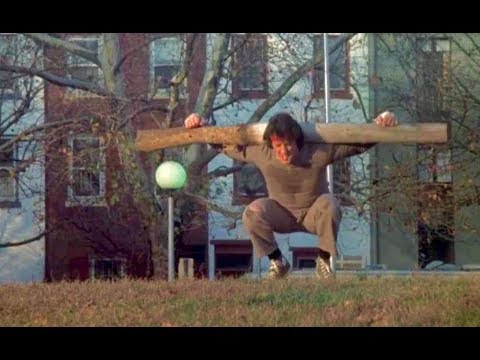 As I neared his table where he sat sipping a tiny cup of Joe – I couldn't help but notice he was astonishingly handsome . . . a more refined version than I remember portrayed by the pixels of my HDTV.
I extended my hand to offer the typical Hollywood "business meeting" handshake . . .
He stood up to give me a hug . . . exemplifying his tremendously tall frame – albeit not as burly and brawny as I expected.
The hug was nice, inviting, and friendly – prompting me to feel instantly warm and fuzzy inside . . .
You see – I am a Texas girl, and in Texas – hugs are par for the course . . .
You know the saying "everything is big in Texas?  Well that does not exclude hugs my friends.
For that reason, when I am fortunate enough to receive a "real" hug in L.A., I become uncharacteristically mushy . . . remembering that I once lived in a place where the realm of someone's "personal space" did not extend to another zip code,
and offering a hug in public did not defy the boundaries of social etiquette . . .
But once again I digress from the point of this story:  Reality dude and my screenplay . . .
So, after sharing our "warm and fuzzy" moment . . . I sat down with reality dude who was now the newest member of my "contact when in desperate need of a hug" club.
Reality Dude:  "It's so good to finally meet you – I've heard so many good things about you from Mark,"  he said kindly.
I wondered how much of that statement was genuine and how much of it was a not-so-subtle petition to be written into my next screenplay . . .
Reality Dude:  "Can I get you something?"
(Okay, redeemed – chivalry isn't dead after all, . . . I suppose.)
Me:  "Sure,  I'll have a small cup of house coffee -
extra room for cream . . . "
Reality Dude:  "Got it!"
And with that – he parted from the table, leaving me to engage in the typical necessary female adjustments:
1.  abhorred muffin top – strategically hidden by my jeans pulled up and over "just so" . . .
2.  stray hairs from tousled mane – swept back into place . . .
and
3.  make-up crease on nose from cheap but sassy sunglasses – smoothed over  . . .
While in the midst of my express make-over, I happened to catch a glimpse of reality dude engaging in a bit of small talk with the cute and over-eager barista 1/2 my age, twice my height, and 1/2 my waist size.
This observation (which would ordinarily be insignificant) – for some reason caused me to suddenly digress from a confident 30-something – obviosuly uninterested in the approval of a reality star, to a ridiculously insecure groupie:
Could I – in any way – compare to the thousands of teenage reality star fanatics that probably stalked him rigorously on myspace?
And then the "loser" checklist ensued:
Basty/non-tan skin: Check.
Teeth in desperate need of whitening: Check.
Heels under 4.5 inches:  Check.
Boobs less than a double D:  Check. Check. and ummmmm Check.
So now I was feeling like a real winner . . . and struggled with the reality that I did in fact care what this TV guy thought of me,
justified or not . . .
On the other hand – reality dude – completely oblivious to my self hatred routine – returned to the table beaming, holding out my steaming cup of overpriced coffee – as if he had climbed Mount Everest and back to obtain it.
I was curious about the rationale begind his exaggerated sense of achievement . . .
Reality Dude:  "Tell me if you like it."
So I took a sip from my card board (and guarananteed to be chemically infested) cup of coffee – only to be surprised by a perfectly sweetened and deliciously creamed cup of coffee . . . exactly how I like it.
Reality Dude:  "I took a stab at it . . . I figured you liked it creamy and sweet" . . . he said, smiling charmingly.
Me:  "Nice" . . . I said understatingly . . . I didn't want to gawk like a pre-teen – enamored with Elvis . . .
And with that – we began to giggle subtly . . .
Despite my insistence to entertain every possible self scrutiny and conceivable insecurity, reality dude seemed completely unaffected  . . . and unconcerned for that matter . . .
It seemed that the fact that I looked nothing like Jessica Biel was actually of little importance to him . . .
Could it be? . . .
That maybe? . . .
He appreciated and valued my brain – or shall I say the fact that I had one – despite the fact that it was unaccompanied by a pair of double Ds?
Possible.
So we proceeded to share a really nice, and relaxed conversation about movies, scripts, and the industry we all love . . .
and love to hate.
We talked about our favorite films and were excited to discover that we were both enthusiasts of any cinema made in the 80′s . . .
The classics "The Breakfast Club" and "Karate Kid" to name a few . . .
We even recited a few lines congruently . . . reenacting the "sweep the leg Johnny" scene as if we ourselves were in it.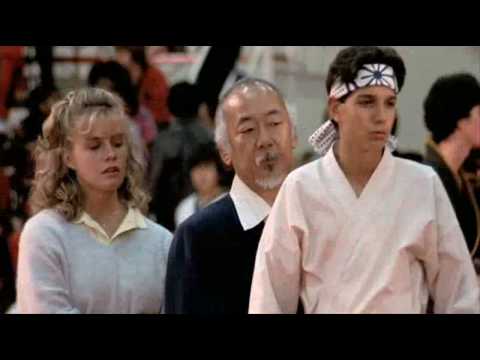 I was impressed by his intellect and began to consider the fact that he would be fun to work with . . .  whether or not he possessed even the smallest acting bone anywhere in his body.
As we continued our "Hollywood talk" I couldn't help but notice the nice architecture of his face – every line was perfectly placed . . . and even the imperfections added character to the ornately construed facial landscape I (not so indiscreetly) observed.
I wondered if it was these rare details that separated the "famous" from the "non-famous," the "wanna-be" from the "are" in a world of overnight YouTube sensations and "unintentional" sex tape stars.
Eventually, the topic of my screenplay came up, and we discussed it briefly . . . he didn't pine over the matter as I expected . . .
Reality Dude:  "I'd like to read it . . .  whenever you're ready . . . if you don't mind . .. " he said unassumingly.
Me:  "Sure, it's not ready . . . but when it is . . . sure."
Reality Dude:  "I just wanna . . . you know . . . learn more about the business beyond this whole reality stuff.  Believe it or not, there is more to me than . . . well let me just say that I am a lot deeper than that show" . . .
Me:  "I get it." . . .
Simple but profound words – and enough to at least begin to transform my biased presumptions about this particular reality star . . . realizing that perhaps I had judged this dude somewhat harshly and prematurely . . .
And so there you have it . . . that is was started my first pseudo friendship/subtle crush on a reality star . . .
What can I say . . . he had me at the word "deep."  Yeah, I know, I'm easy to please.
After one refill, and a few too many second glances of recognition by a few passerbys, I decided it was time to conclude my coffee/script rendezvous with reality dude.
He offered to walk me to my car, but I declined . . . I'm not sure why, but I am quite certain it had something to do with my overwhelming need to establish and proclaim my status as an independent woman.
Nonetheless he hollered "keep in touch," as we parted ways to opposing horizons of the City of Los Angeles.
I smiled and waved goodbye intently – as if there was more than an assured possibility we may never see each other again . . . despite my subtle desire otherwise . . .
As I settled into my Honda CRV, I began to ponder the reality dude experience . . . realizing that maybe I did in fact enjoy the conversation and his company . . . much to my surprise.
Maybe despite all attempts to believe differently . . . reality stars are people too.
- Lucky 

Copyright 2010 Converge Entertainment, LLC
Tags: 30-something, 80's, acting, barista, boobs, celebrities, cinema, coffee, double Ds, female, groupie, guy, handsome, HDTV, Hollywood, hoodie, insecure, intellect, Los Angeles, loser, love, makeover, movies, myspace, overnight sensations, reality dude, reality star, screenplay, script, sex tape, Studio City, Texas, TV, woman