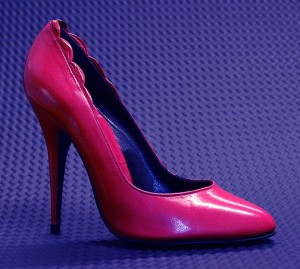 Day 155:  No Sex
So before I get to "reality dude" . . . I know a lot of you have been wondering what the heck happened with my sexually uninterested boyfriend  . . .
Well that "thing," whatever it was . . . has all but fizzled out into a speck of non-existence.
I couldn't ever possibly explain, describe, or attempt to define that catastrophic mystery of a relationship . . .
It initiated like a blazing fire . . . and then like a candle with it's mortal wick; burned through it's predetermined life and then terminably extinguished -
. . . just as it was intended to.
It pretty much ended like this:
Mr. Sexless stopped calling . . . I stopped trying to "save" and "fix" him, and then the unfortunately stale love affair quickly  fell down the dark chute of "bad eggs."
And life goes on . . .
We could never possibly know which people enter our life to simply visit for a brief moment . . .
I suppose it is that ounce of hope that motivates us to power through the challenging assembly line of dating:  Perhaps somewhere deep inside we believe that something will eventually make sense, or even better – fit just right among all those moving parts . . .
And here I am reminded of the lyrics from one of my favorite (of course) 80′s songs, from one of my favorite (of course) 80′s movies "If You Were Here" – by the Thompson Twins ("Sixteen Candles"):
"But just like the rain
I'll be always falling, yeah
only to rise and fall again" . . .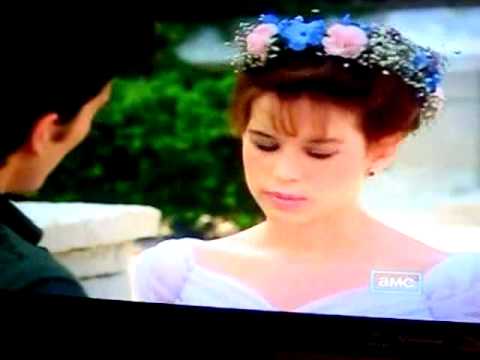 And that's what us single people do . . . we fall . . . and dammit to hell . . . we get back up, whether or nor we want to.
. . .
So now I have turned my attention to "reality dude" – whom (I will not admit to you, myself, nor anyone else for that matter) I am slightly obsessed with.
What can I say, the man intrigues me . . .
It is rare that I have someone pegged incorrectly . . .
Or (shall I say) that I am willing to admit I have someone pegged incorrectly . . .
This reality dude – that successfully plays the part of a cocky womanizer on TV, was a surprisingly deep and interesting introvert in person.
I know, I know, I only spent an hour with the guy . . .
but even in that hour, he managed to divert any of my initial misconceptions.
Only time will tell if that diversion continues . . . we shall see . . .
In the meantime, I have dedicated some of my time to "google stalking" the new target of my affection . . .
Is it so wrong to utilize the great viral tools available to us to learn more about our friends? . . .
I think not.
This crusade has (unfortunately) only deepened my initial insecurities- verifying that reality dude is never publicly photographed with a person of the female species that is not more than 5'7", tanner than Snookie, and blessed with a decent sized "rack."
Ughhhh.
I have comforted myself considerably however – convincing my shrinking ego that my brain is far more "attractive" and "valuable" than a hot ass in a bikini . . .
Or so I keep telling myself.
I have also discovered that reality dude has A LOT of female fans . . . Double Ughhhhh.
His myspace page is splattered with love notes from awing stripper look-alikes that can all be summed up by the following "sub-acronyms":
double "X's" and "O's"
A mega extended "Mwuahhhhhhhhhhhhh
and
A series of "LMAOs" and "MYLCs"  . . .
The fact that he still kept a myspace page (when it is like sooooo "yesterday") did bug me slightly, however I granted him one free pass on the premise of "marketing and publicity."
So one night this week . . . I received a call from an "unknown" number followed by an voicemail alert indicating a message was left by Mr./Mrs. "unknown."
When I checked the message . . . you can imagine my incredible surprise when I heard "reality dude's" voice . . . saying something along the lines of "it was really nice hanging out . . . and maybe we can do it again," followed by him stating his phone number . . .
Double gasp.
After I cynically toiled over all of the potential ulterior motives behind the call . . .
part in screenplay?
in need of legal advice?
I decided to throw caution to the wind, put all my negative suspicions aside, and call him back . . .
Not right away however – no, that would just be imprudent.
How long should an unsuspecting lass wait prior to returning the phone call of a "pursuing" beau – I ask?
Minutes?
Hours?
Days?
Well, much against my will . . . I opted to wait one day to return reality dude's call . . .
Afterall, I couldn't possibly add myself to the swarm of desperate "twilighters" that pathetically throw themselves at him on myspace.
Nonetheless, waiting one day wouldn't kill me right?
Or so (once again) I kept telling myself . . .
So although I spent the remainder of that day in torturing suspense, the next day inevitably ensued and I finally designated my moment to return reality dude's phone call . . .
As the phone dialed, I became unreasonable clammy and nervous . . .
I was inundated by flashbacks of my girlfriends and I – as giggly adolescents in junior high – 3-way calling the boys we had crushes on . . .
We were ridiculous . . .
And then . . . a "click" interrupted my reminiscent subconscious as someone on the other end of the line suddenly picked up . . .
To be continued . . .
- Lucky

Copyright Converge Entertainment 2010.
Tags: 80's movies, affection, attractive, beau, bikini, boyfriend, boys, cocky, dating, ego, female, guy, insecurities, lass, love affair, myspace, obsessed, phone call, rack, reality dude, relationship, sexually uninterested, stripper, womanizer