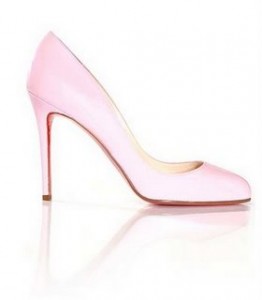 Day 166:  No Sex
. . . Continued from "Phone Call From Reality Dude"
"Hello?"
a distinctive man's voice answered on the other end of the line.
It was "Reality Dude" sounding even manlier and sexier than I had remembered.
I wondered whether somehow my google "stalking" over the last week had subconsciously increased his dating "cache" . . .
He was still the guy who I met (quite hesitantly) at a coffee shop a week prior . . .
The "womanizer" reality star who surprisingly peaked my interest . . .
not only because he was far more intriguing than the egotistical guy he "played" on reality TV, . . .
but also because I felt strangely attractive, sexy, and likewise intriguing in his presence . . . it was an unlikely and unexpected occurrence that I can't explain.
Nonetheless, I felt my heart pitter patter for a second upon hearing his voice.
"Hey!  It's Lucky."  I remarked comfortably – as if we had been long lost "BFF"s from high school.
Reality Dude:  "Hey, how's it going?"  He responded with equal assurance . . . "Good to hear from you"  . . .
Me:  "Yeah, good to hear from you too . . . sorry I am just getting back to you . . . I have been super ummmmmm . . . busy."
(yeah, busy)
Reality Dude:  "Don't worry about it . . . I know you're like a big time Hollywood producer"  . . .
I chuckled uncomfortably, unsure as to whether he was being quite sarcastic, or on the contrary – blowing loads of smoke up my ass . . .
Consequently that chuckle was followed by a long pause of silence . . .
the kind that makes you feel like time has suddenly stood still . . . travelling decades in just a matter of seconds -
very much like in the insanely romantic movie "Somewhere in Time," again one of my favorite films – like ever.
If you haven't seen this amazing epic film, I highly recommend it – the soundtrack is hauntingly enchanting.
In either case – although I knew I was far from being "Elise Mckenna" – I did fantasize momentarily about the thought of him being my "Richard" . . .
He would walk up to me, (quite gentlemanly of course), at a floral and oak-tree adorned park somewhere in Hollywood . . .
I would gaze at him longingly, and then while staring up into his dark mysterious eyes I would ask in a perfect British accent: "Is it you?"
And . . .
now back to reality . . .
Reality Guy:  "So what are you up to?"
Me:  "Oh, I just got home from the office, and I was gonna go for a quick work out" . . .
(Work out Lucky?  Seriously?)
Reality Guy:  "Oh, so you have plans?" . . .
Me:  "Um yeah. I guess . . . sort of" . . .
Ughhhh . . .
Have you ever had one of those moments, where you wonder whether a particular dude could maybe be the exception to "the rules"?
"The rules" that require a woman (in order to be desirable) to emulate a 1920′s damsel in distress – pursuable yet unattainable – safely equipped with her chastity belt.
Despite the obvious historical and evidenced success of this annoyingly archaic form of feminist repression -
Your gut tells you to take a chance, that maybe this one will be one of those that you don't need to play by "the rules" with . . .
But you've learned from your repeated mistakes – that when you don't play by "the rules," a dude eventually takes you for granted.
It has everything to do with that whole "chase" thing . . . and why men are described and perceived as animals, predators, cavemen, and the like . . .
When a man acquires his prey too easily, he will devour and regard it as a simple piece of chicken fried steak, rather than savoring it like a tender and expensive cut of filet mignon.
Personally I prefer chicken fried steak myself, but that is besides the point, and either way I am not a man . . .
So back to the purpose of this long, drawn-out analogy.
Upon hearing Reality Dude probe into whether or not I was busy or had plans, I contemplated telling him no . . .
But I knew that if I made myself too available – especially too this extremely pursued man, I would become even less than a chicken friend steak – I would be more like carne guisada . . .
So I knew I had to make myself "unavailable," for fear of taking a chance that Mr. Reality Dude would in fact not be an exception to "the rules."
Reality Dude:  "Well, I was gonna go catch a movie and wanted to see if maybe you wanted to join"  . . .
Me:  "Ohhh, that would have been nice, but I am in desperate need of a workout.
. . . Maybe next time?"
Reality Dude:  "Okay, well, let me know when you wanna hang out."
Me:  "Okay, sounds good."
Reality Dude:  "So I'll talk to you later."
Me: "Okay??? . . .  Uhhh . . . good night."
Reality Dude:  "Good night."
And that was that . . .
So much for the "small talk," I thought to myself.
I know dudes hate talking on the phone.
I don't absolutely love talking on the phone . . . but I don't have an aversion to it like I do many other things I whole-heartedly avoid with every fiber of my being.
However, I know guys associate talking on the phone with emotions, feelings, and everything relating to the psychological human condition, so perhaps that explains the repugnance.
In either case – given the fact that our conversation lasted all but 2.5 seconds, I made the reasonable conclusion that Reality Dude wasn't up to "talking."
Despite my initial disappointment, and urge to obsess over a million negative explanations as to why the cat got Reality Dude's tongue . . . I opted to focus on positive thoughts . . .
I get it . . .
He probably spends a lot of time on the phone talking to annoying agents and weird movie people . . . (not like me of course) and is just one of those that is a better face-to-face communicator.
Or maybe he just wants to cut around the typical dating bullshit that comes along with making an impression, impressing, and attempting to avoid being too impressionable.
So I made the realization that if I cared to get to know Reality Dude beyond the minimal extent I had thus far . . . I suppose I would eventually have to make myself "available."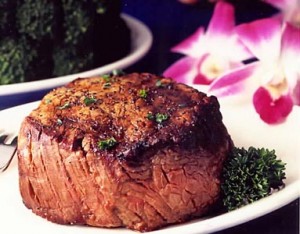 Question is – how long should I wait to become "available" in order to ensure I am treated like a priceless cut of filet mignon and not like an (albeit delicious), but greasy serving of carne guisada?
I guess only I can decide whether or not, and how long of a wait would be worth the chance.
Hasta next time my friends.
- Lucky 

Copyright 2010, Converge Entertainment
Tags: attractive, dating cache, desirable, devour, egotistical, emotions, feelings, feminist, films, google stalking, heart, Hollywood, intriguing, love, man, manlier, men, movie, reality dude, reality star, romantic, sexier, sexy, womanizer