Day 194:  No Sex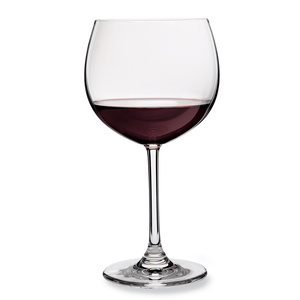 As the sting of a sip/turned gulp of full-bodied carbernet began to settle into my taste buds, I contemplated the words that just came from RD's mouth:
"Wanna spend the night?"
My mind became a fortuitous circus – playing out all of the endless scenarios:  all the things I "did" and "didn't" want to ensue after that million dollar question  . . .
And just like a college girl too tipsy to exercise an ounce of self restraint or control . . . I said . . .
"Okay . . ."
And then . . .
the panic set in . . .
"What now?" I thought to myself . . .
Is this moment where he expects me to immediately drop my drawers, run to him, and tackle him to the ground in a rage of lust  . . .
Would I be a extreme "lamo" if I made excuses for not "getting jiggy with it" on the first date, or
Should I just come right out and say:
"Look dude, I'm tired and tipsy and just wanna borrow a pillow if that's okay with you."
Don't get me wrong, I did want to stay . . . I did want to spend more time with RD . . . but I wasn't necessarily ready to throw caution to the "naked" wind just yet . . .
Despite all probable misperceptions, it's not that I'm a prude . . .
And no matter what you dudes think, we don't "not" have sex with you on the first date just to expel the potential of being perceived as a slut by you, anyone else, or even ourselves for that matter . . .
Believe it or not, women sometimes don't have sex on the first date, or second date, or seventh date because they . . .
drumroll please . . .
JUST DON'T WANT TO.
Now "just not wanting to" can (of course) represent a slew of different scenarios and possibilities including but not limited to the following:
1.  As a result of eating too much on your dinner date, you now feel like a bloated blimp – that could – at any moment – launch into mid-air and prompt another "Balloon Boy" scandal.  As a result, you refuse to be seen naked by ANYONE . . . including your mother.
2.  You have not had as much as a warm blanket to cuddle with in a million months and as a result – have neglected all the necessary womanly "maintenance" required to get naked in front of anyone you care to even slightly impress.
3.  There has not been enough foreplay in the evening to inspire getting naked without feeling like a cheap hooker in a city cab grinding with an A-list actor who insists on being "unnamed."
And finally:
4.  A combination of all the aforementioned has made you feel like a sliver of a woman, not at all capable of engaging in "rock-star" sex as required by your ego – to (of course) make a lasting impression with the current target of your affection.
So I don't think I have to tell you which one(s) applied to me . . .
Thus, I stood there in his living room – holding an almost empty glass of wine and waited for my cue . . .
What I was going to do pursuant to that cue, I did not know . . . but I promised myself I would figure it out . . .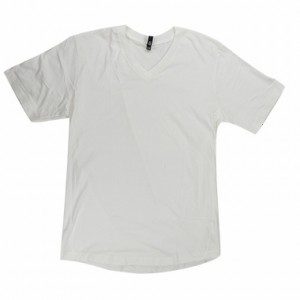 "I have some boxers and a t-shirt you can borrow if you wanna be more comfortable," he said with a sweet and irresistible smile . . .
How could I possibly resist a soft white t-shirt and comfy boxers from a hot guy who can cook?
"That would be nice," I uttered . . . wondering whether and when that chivalrous move was going to be replaced by a blunt: "Wanna have sex?"
But I decided to go with the flow and have faith in the possibility that there could be at least one existing trace of chivalry . . . known to mankind . . . across the world . . . and the universe  . . . and all the stars in the sky . . .
Okay . . . so you know I have to be dramatic . . . it was included as an essential component of my DNA.
So I followed RD into his room, where he selected a comfortable ensemble of all things boy and man:  boxers and a white t-shirt.
"The bathroom's right there if you wanna change," he said as he exited the room . . .
I stood there for a moment, . . . wondering when the the curtain was going to drop on this impressive illustration of gallantry: When the man who can cook, is a gentleman, is smart and intriguing, and has more depth than a piece of loose-leaf paper would finally lift the lid on his true intentions . . . .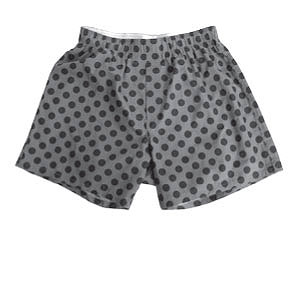 I eventually made my way into the bathroom to trade my girly sundress for worn-in cotton.
When I exited the bathroom bearing RD's oversized white t-shirt and boxers, he laid there waiting for me in his bed . . . smiling.
He wore those cute pajama pants that if worn the right way, and are coupled with a nicely chiseled torso – can be sexy as hell.
They were blue.  That I remember well . . . because they coordinated quite perfectly with his 100% Egyptian cotton baby blue sheets . . .
He was positioned on one side of the bed  . . . thoroughly indicating that my spot had been designated.
I stood there for a moment and smiled . . . in awe of the moment . . . in so many ways feeling like a woman . . .  yet more like a little girl . . .
It was nice to be treasured again by a man . . . so nice to be spoiled . . . without any pressure or expectations . . .
So I climbed into bed with RD . . .
He immediately scooped me up, and brought me closer to him.
He wrapped his arms around me as if shielding me from all the evil of the world.
"Goodnight . . .
sweet dreams" he whispered in my ear.
My heart melted into a floppy puddle of wax.
Although Reality Dude fell asleep pretty quickly, it took a while for me to relax and dispel my subconscious anxieties:  the thought that his hands would eventually migrate to miscellanous places on my body in the middle of the night . . .
When I finally grew tired of my typical, yet senseless obsessing, I fell soundly asleep in RD's arms.
We spooned the rest of the night like two innocent teenagers until the sun rose a few hours later.
I laid there motionless for a while . . . absorbing the greatness of the rare moment.
When my eyes were finally forced open by a shrewd beam of light screaming through the window . . . I was greeted by a sweet gentle kiss on my forehead . .
"Good morning." he said, and then he rolled off the bed – making his way to the lavatory.
I watched him walk away, in all of his reality TV "glory," until he retreated from my view.
As the first thoughts of the day began to creep into my subconscious, I began to think to myself:
How much life can surprise you when you decide to finally take a chance on someone . . .
or something.
- Lucky 

Tags: affection, anxieties, boxers, cabernet, chiseled torso, college girl, cuddle, ego, lust, naked, obsessing, reality TV, rock-star sex, slut, spoiled, wine