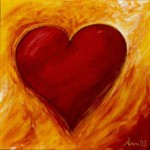 I have frequently been accused of being passionate . . .
well, I call it passionate . . . others may choose to call it: animated, intense, melodramatic, fervent, and hot-headed – to name a few alternatives . . .
I just call it passionate.
I suppose I was born this way . . . or so it seems – as evidenced by my mother's overly eager desire to share childhood stories – wherein I would purportedly get so angry, I would tremble in my tiny bones – tight fisted as all hell get out, and purple veins would rear their ugly head on the paleness of my 2 yr. old forehead.
Passion, . . . yes, that's what I call it.
I can agree that the fact that I am 36 and still unmarried may indicate that my "passion" may possibly be too much to take – for some people, . . . or shall I say most men.
It is not surprising that all have departed with a formulaic echo that seems to have chartered it's mark on my memory . . .
"I will never find anyone like you. . ."
Yeah – aint that the truth.
For years, I have prided myself in thinking that statement was rivaled by the praises of Greek goddesses – I am now realizing that it was truly a measure of distinction – putting me among the ranks of those challenging to/or incapable of sustaining/ love.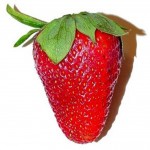 Still, I would not forsake my own, and deny the armor of my being – for to be "passionate" is to live a life worth living – colored with all the plentiful emotions and experiences that make life a flavorful fruit.
The memories sustained in my catalog of love are filled with relentless moments – lamenting heavy tears upon a sad goodbye, the intense savoring of flesh upon an eager reunion, and the melancholic melody of laughter that rings rhythmically – as it dances through the air like a tune.
My love memoir is not filled with colors of grey and white – but rather lavish shades of red: like a pungent cabernet, yellow: as the specks that glisten from a warm golden sunrise, and blue: as seen in patches of the ocean Pacific – wavering between aqua and a translucent eternity, as it travels.
Sure, being passionate comes with it's series of misunderstandings, foot in mouth moments – and occasions where you find yourself feeling like you just busted out into a sole flash mob dance – after having missed the updated meeting time on your iPhone.

I suppose I view passion as any other potentially hazardous behavior – allowed to be freely practiced – so long as it is not hurting anyone.
But could it possibly be – that the realm of my passion far exceeds the tamable boundaries of a non-equally passioned man?
Does this mean that I have unknowingly yielded to never finding true love, unless a ravaging caveman comes to bonk me over the head with a bat – forcing me into a passive and demure submission?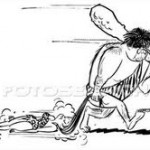 Could the power of my loving with reckless abandon, and showering of unending praises be seen as a submerging tidal wave – unintentionally swallowing all matter in it's path with it's stinging frosty white cape?
It could be so.
Should the potential of finding love – true love – inspire me to muffle my fiery interior? – so that it may – more easily find a chamber whose walls are closer to my fitting?
Quite possibly.
But who would I be – if not the external fermentation of the rich emotional poetry that runs through my veins?
I would be a tree without leaves, a sky without blue, and a river – naked of it's nurturing water.
I would not be me.
I suppose someday . . . when I find "the one" he will neither smother, nor dangerously magnify my fiery character . . . he will be a perfect companion – allowing my fierce passion to burn brightly in it's domain.
Wasn't it Henry David Thoreau who once said "I love to be alone. I never found the companion that was so companionable as solitude?"
I wouldn't venture so far as to say that I would like to be alone forever, but for now . . . alone far beats the extinguishing of a flame -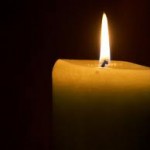 who not only leads the way in darkness,
but warms us -
when we are cold.
- Lucky

Tags: alone, cabernet, emotions, experiences, fervent, flame, flesh, Greek goddess, hazardous, hot-headed, intense, laughter, love, melodramatic, memoir, men, naked.companion, passionate, poetry, solitude, sunrise, tears, true love, unmarried