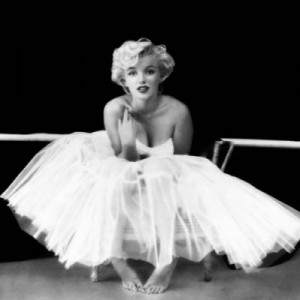 Marilyn Monroe once said "I'm selfish, impatient, and insecure. I make mistakes. I am out of control and at times, hard to handle. But if you can't handle me at my worst, then you don't deserve me at my best."
I am a huge proponent and subscriber of this mentality.  Of course, I don't look like Marilyn Monroe . . . nor am I "gifted" like her, so it's kinda hard to advertise a similar trade-off to a potential date or partner.
Nonetheless, I choose to believe that I am a "catch" to someone . . . out there . . . somewhere . . . in this universe.
I mean, isn't that the purpose and motivation behind dating?  You throw all your cards out there, hoping they will land in a pattern or combination that someone sees as a win?
Let's face it . . . we are all walking around in a sea of broken, bruised, bagagged and cynical individuals.  The hope is that someone will pick up our "package" – with it's series of enumerated stamps, worn edges, duct tape, and sticky sealant and say . . .  "Damn! . . . I want this  one!"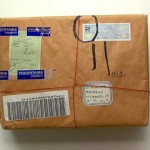 Which is what makes the modern world of dating so challenging . . .
You find yourself scheduled for a series of "approval" appointments – as I like to call them . . . wondering if your next "date" will result in a thumbs up or down on your wardrobe, hair, weight, make-up, manicure, pedicure, and shade of lip gloss and zero investigation as to who you are, what makes you bleed, and makes you tick on the inside . . .
Which leads me to my point . . .
Have you ever found yourself on a date where you felt like if your "appointment" could just send you back to the salon for 30 minutes with instructions on what exactly he'd like you to change, then he'd be more likely find you acceptable enough to continue with dinner?
I've been there.  And if you haven't . . . consider yourself out-of-this-world lucky!
A friend of mine recently set me up with a friend of hers . . . yeah . . . you know where this is going . . .
All the best dating stories start off with "a friend set me up with" . . . yadda yadda yadda . . .
And so to continue in true "bad date" story fashion . . .
She told me that this friend of hers had a "preference" for petite women . . . little did I know that her friend also had a "preference" for a lot of other things typically highlighted or featured in Cosmo, or Vogue . . . or any other chick style/fashion magazine.
Can we say "metro?"
The date started off reasonably well . . . we met at a quaint Italian cafe . . . that was unfortunately famous for offering copious amounts of assorted bread – all absolutely meant to be dipped into a heavenly mixture of virgin olive oil, and a drizzle of pleasantly tart balsamic vinagrette.
I should've known that was a sign that this date could go nowhere but south . . .
Anytime you are set up on a date at a location where you will be forced to practice extreme discipline while having a basket of enticing spongy carbs in front of you – only for the sake of not seeming like a blubbering carb fene, is pretty much a recipe for disaster.
Nonetheless . . . he made reservations  . . . guaranteeing that we would be seated at one of the best tables – a corner one delicately decorated with a trio of skinny tea light candelabras, paired with an incredible view of the ivy consumed patio and gazebo.
"A good start," I said to myself, as he greeted me with a melt-worthy charming smile – accompanied with an irrisistable set of dimples = win + win!
The conversation was decent . . . and he even gave me a compliment early on . . . saying he loved the color of my hair . . . "like chestnut" he said.
I was impressed that he knew what the color "chestnut" was.  Men typically describe things in the form of primary colors . . . red, brown, black . . .
And then the evening went on . . . and I eventually got the feeling that this guy was giving me the most rare form of back-handed insults I think I've ever had the "pleasure" of receiving.
The comments were sporadic, so it took me a while to catch on.
He started with the first thing he complimented me on:  My hair.
I know you don't know what I look like . . . so I have to give you a little imagery here:  I have what I call "half-ass" hair . . . it's half-ass straight, half-ass curly  - which means it's a half-ass – pain in my ass . . .
Some may call it "just-out-of-bed" hair . . .
And on the right model body frame and right model face, I suppose it could be – but I possess neither.
For me, it's that "I wanna look like I don't care" even though the reality is – I really don't care to spend hours fixing my hair – look.
Nonetheless, I kinda like it because it strangely mirrors my non-commital nature:  The fact that my hair can't quite commit to being straight – and sure as hell can't commit to being curly.
So he says: "I really like your hair . . . but . . . .
(And here comes the "but") . . .
"Have you ever thought of straightening it?"
"Ummm . . . yeah . . ." I said, wondering where the hell he was going with this . . .
(to my self) Of course I have thought of straighteing my hair . . . however thinking, as we know – is a far 1.5 hour departure from reality – when you realize how long it actually takes to do it.
Unfortunately, at the age of 36 . . . I am no longer equipped with the same enthusiasm I possessed in high school . . . when (in my still current disbelief) .  . I used to wake up an hour earlier just to put hot rollers on.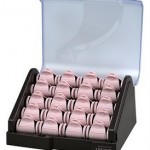 Ohhhhh.  Those were the days . . .
But I smiled anyway, thinking somewhere in there – there was some form of a compliment.
Or so I thought.
"You would look so good if you straightened your hair" he said.
Hmmmm. Is that so?  I thought to myself . . . but instead I muttered out a "thank you."  With the obvious undertone of a question mark . . .
Nonetheless, the date continued . . . and we each enjoyed our carb-infused dishes . . . Me – a chicken marsala sprinkled with a lovely mozzarella cheese.  Him – a bowl of bow-tie pasta with a chunky marinara sauce.
Divine.
And as we concluded the dinner with a couple of savory bellinis . . . a few more "compliments" came my way . . .
"You know I really don't like those skinny jeans that the girls are wearing these days . . ."  he says.
Surprise . . . what do you think I was wearing?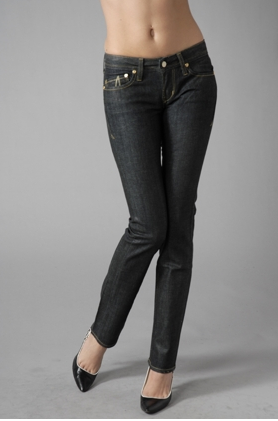 You guessed it.
Granted, I did not look like that skinny board to the left, but I gave myself an "A" for effort.
Then – after a little more small talk, the subject diverted once again – back to his targeted list of my improvements:
The rouge upon my lips – which I would have a called a "tame" shade of cherry.
"I really love it when girls wear those nude lip glosses."  He said.  "They look sexy."
Hmmm.
I started to wonder if (unbeknowst to me) – I was in an episode of "What Not to Wear," and any minute, all my closest family and friends were going to jump out holding all the worst pieces of my less-than-fashionista wardrobe.
But, you know me:  I should never be so lucky.
And finally, as the liquid courage – fueled from a delicious bellini started to kick in – the straw that broke the camel's back occurred when:
He mentioned (matter of fact-like) . . . that he wasn't a fan of women wearing eye liner.
"It looks too fake,"  he said.
This, he says – as I am peering at him with my obviously annoyed – squinty eyes – decorarated with my beloved Mac Technakhol Eyeliner in Graphblack.
Stick a fork in me – I was done!  . . .
And so in my typical melodramatic and passive-aggressive manner I finally said . . .
"Thanks for dinner . . . but I have a makeover I need to get to for my next date . . ."
I said nothing more as I grabbed my cute $9.99 nude clutch that I scored from Marshall's earlier that week, and scurried out the door to my Honda CRV – tearing my review mirror off, and that's a fact.
In my defense – let me say that had I not had one too many bellinis – I may have performed a more graceful exit.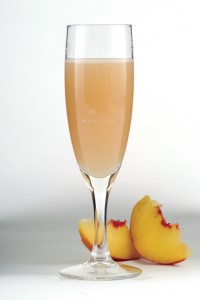 In his defense – the guy was probably just offering some friendly suggestions that a woman carrying my brevity of insecurities could obviously not stomach.
But that is water under the bridge now, and let me just say – I learned a valuable lesson . . .
If a man is more focused on the woman he wishes you could look like, chances are, you are not a match.
Let's face it people: my number one goal over the last few years in being single – has been finding a man that 1) has manners, 2) is gracious, and 3) wouldn't think twice before helping an elderly woman walk across the street.
If he owns at least one standard Gap V-neck sweater – then we are talking MAJOR bonus!
Is it that as women, we put a greater value on the "stuff" on the inside than we do on the outside and thus it makes it all the more frustrating when a man doesn't approve of our exterior package?
I don't know . . .
All I know is that I think I have a good heart  . . . and I am looking for my equally good-hearted-male counterpart that likes my package exactly the way it is.
Don't get me wrong, I am not opposed to improving my physical appearance . . . I am just not comfortable dating someone who considers themselves the President of my Improvement Committee.
We could all probably do a little more to be closer to a "perfect 10″ – in someone else's eyes.
I suppose my hope is to find someone that sees me as a perfect 10 – exactly the way I am – warts and all.
I hope we will all be that lucky.
And until next time . . . I'm off to polish my warts.
-Lucky 

Tags: approve, baggage, bellini, charming, Cosmo, date, dimples, eye-liner, flaws, friend, graceful, insecurities, Italian cafe, lesson, lip gloss, love, Lucky, man, Marilyn Monroe, matchV-neck sweater, men, metrosexual, model, non-committal, perfect, perfect 10, sexy, skinny jeans, smile, Vogue