(Cont'd from "Sexless Cougar Meets Unsuspecting Cub")
Day 78:  No Sex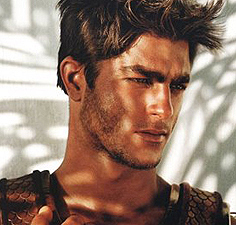 Have you ever seen a male specimen approach you that was created so perfectly in every way – it's as if an Abercrombie model spontaneously came to life out of a NY billboard ad and decided to grace you with his presence?
Well, if you haven't been so lucky,

I am here to inform you that it is a damn incredible, jaw dropping, great substitute for 78 days of no sex – experience.
When Max entered Continue reading Blog #5: To Taste Strawberry Stained Lips . .