Day 471:  No Sex
Lesson #3:  Never wait for a hero, because the type of hero you are waiting for may never come.
So yesterday . . .  a friend of mine who has been seeing a therapist for the last couple of months had a nugget of "insight" to share with me about men . . .
Her therapist insists that men are actually very simple creatures, and are motivated by the need to fulfill one role and one role only in relationships . . .
MR. HERO.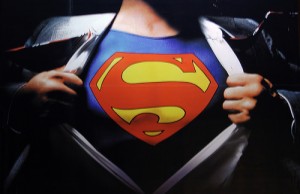 She went on to explain that men's motives, objectives, and romantic reasoning were all fueled by the need to save, rescue, or salvage a woman.
I initially scoffed at this little perceived notion, but then began to wonder if it could possibly be true . . .
Do men really go around walking the world in search of opportunities to put a cape on?
Furthermore, is it men's NEED to be a hero, or woman's need to HAVE a hero that creates this phenomenon?
Well, let's think about this for a minute . . .
The most common theme in the best romance movies Continue reading Blog #18: The Hero Syndrome
(Lesson #3)